Rejoignez-nous pour un voyage hors du commun vers une maison qui vous parle.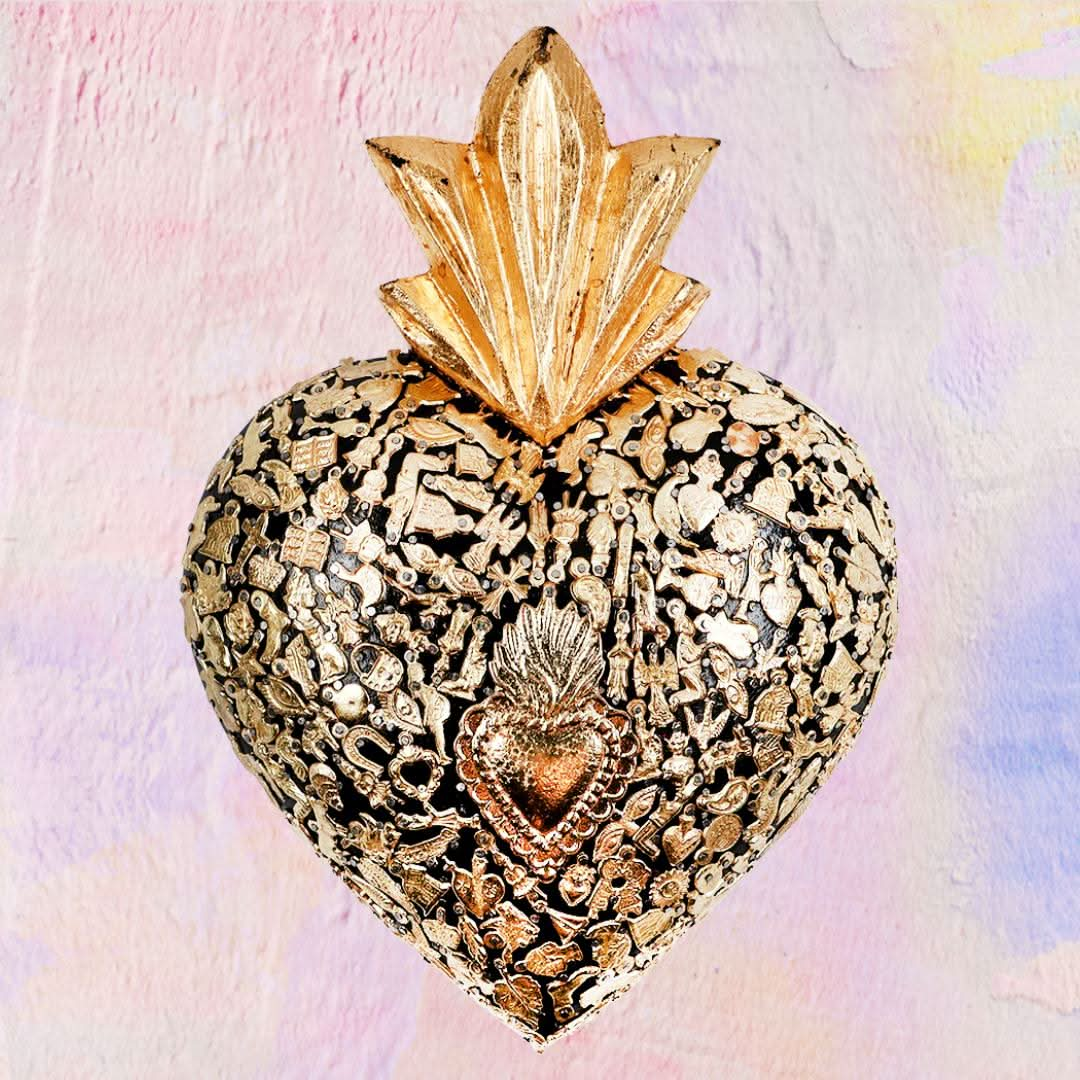 ---
3D flaming heart maxi wall decoration, completely adorned with unique Milagros devotional pendants, gold or silver plated, applied by hand and nailed to the wooden base. Ex Voto - Good Luck Amulets.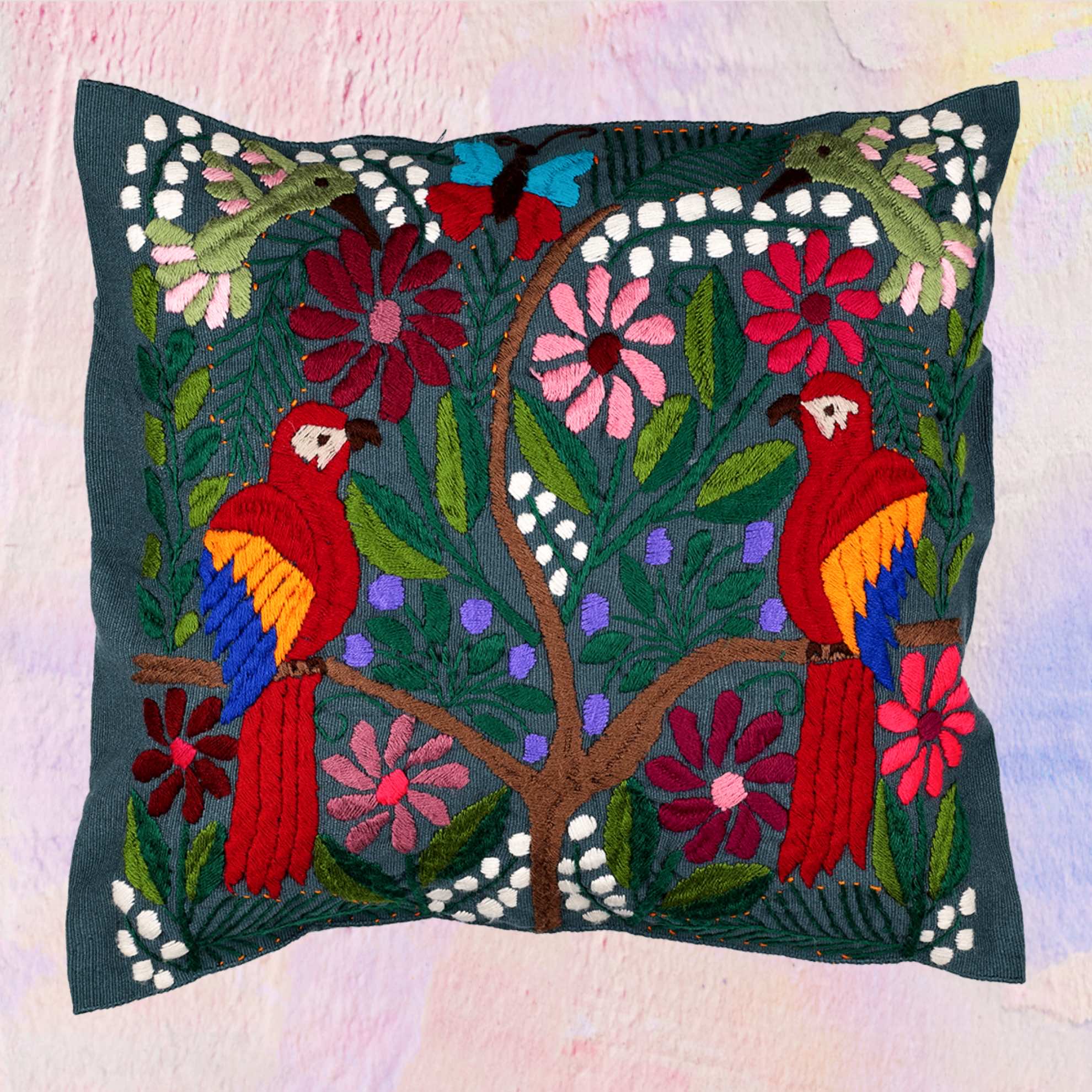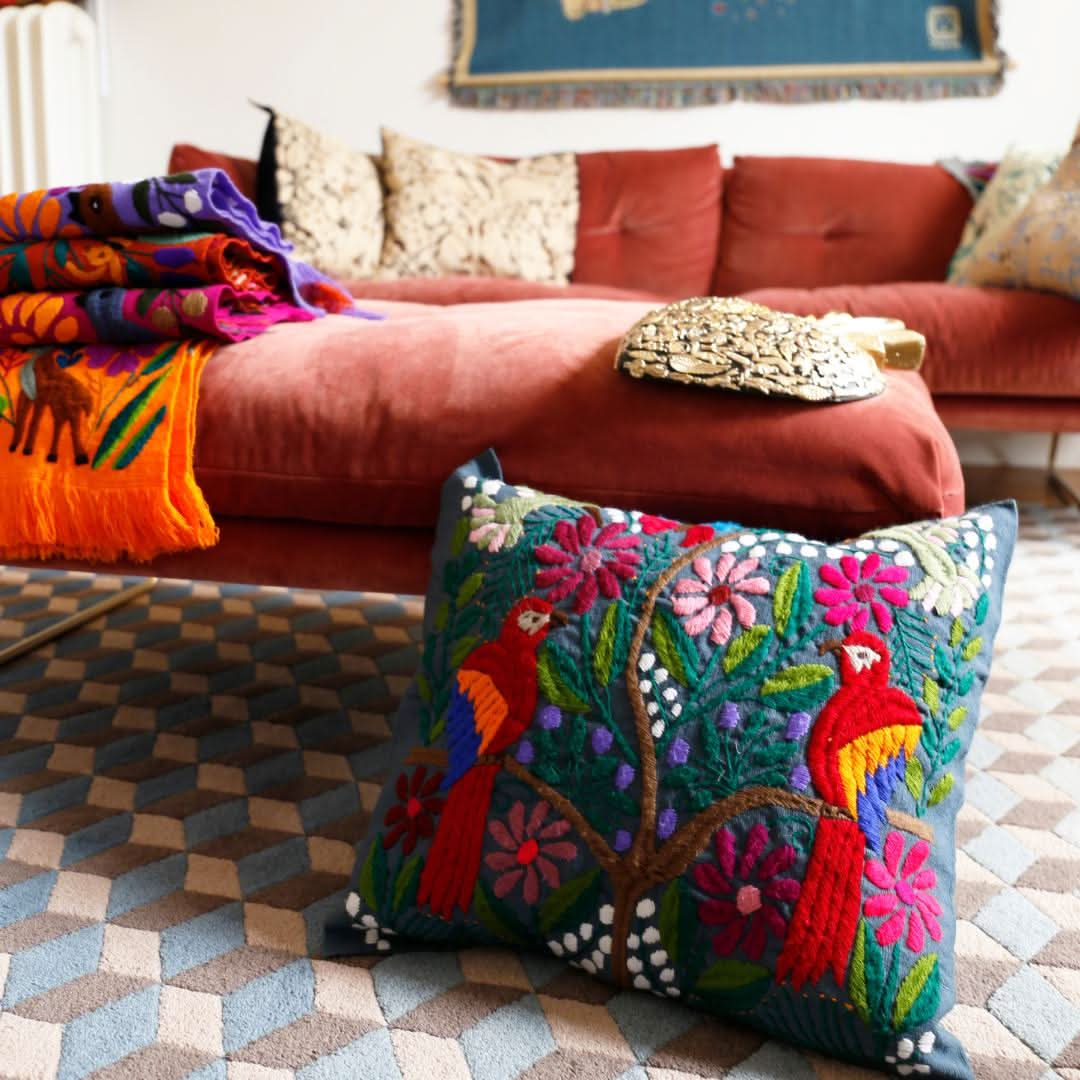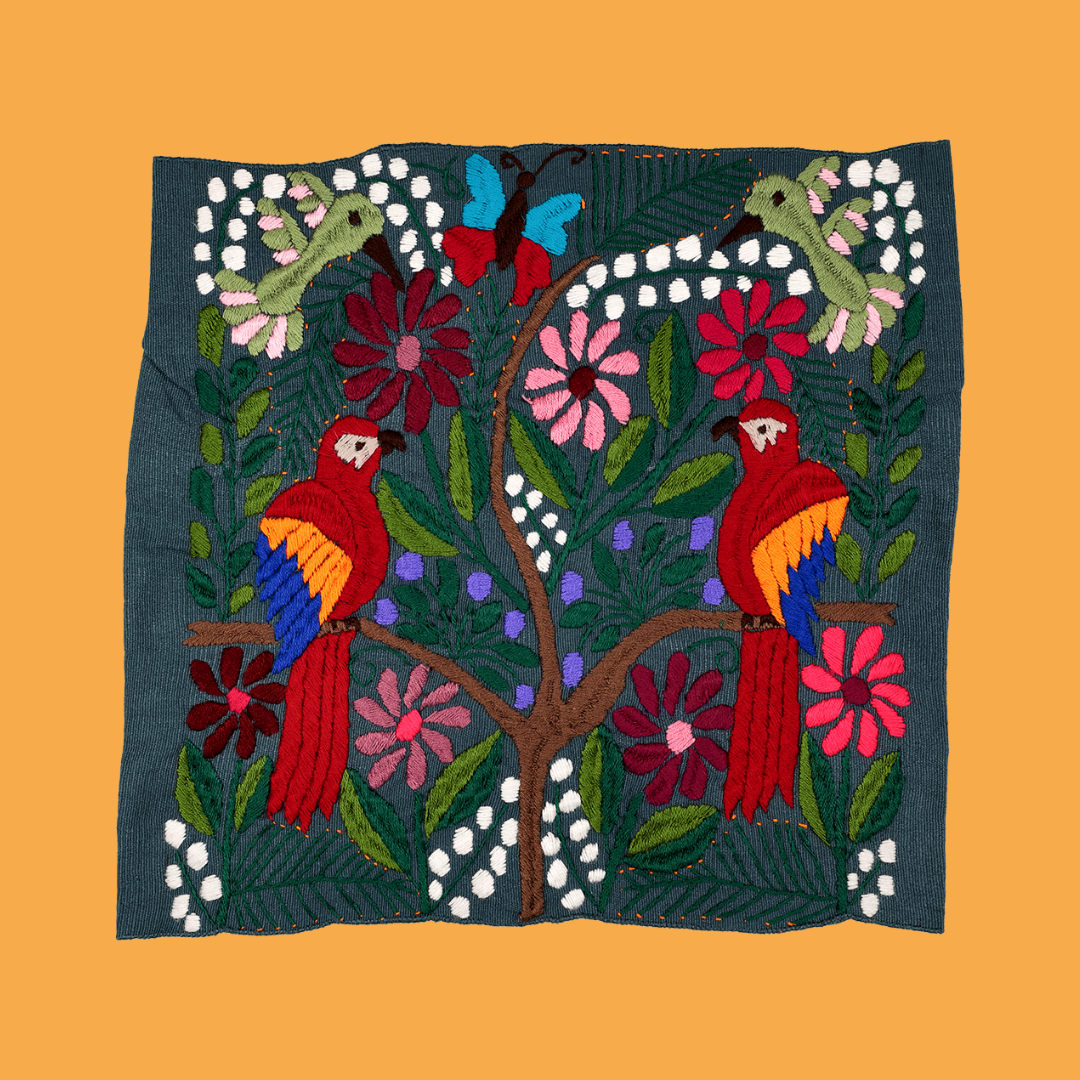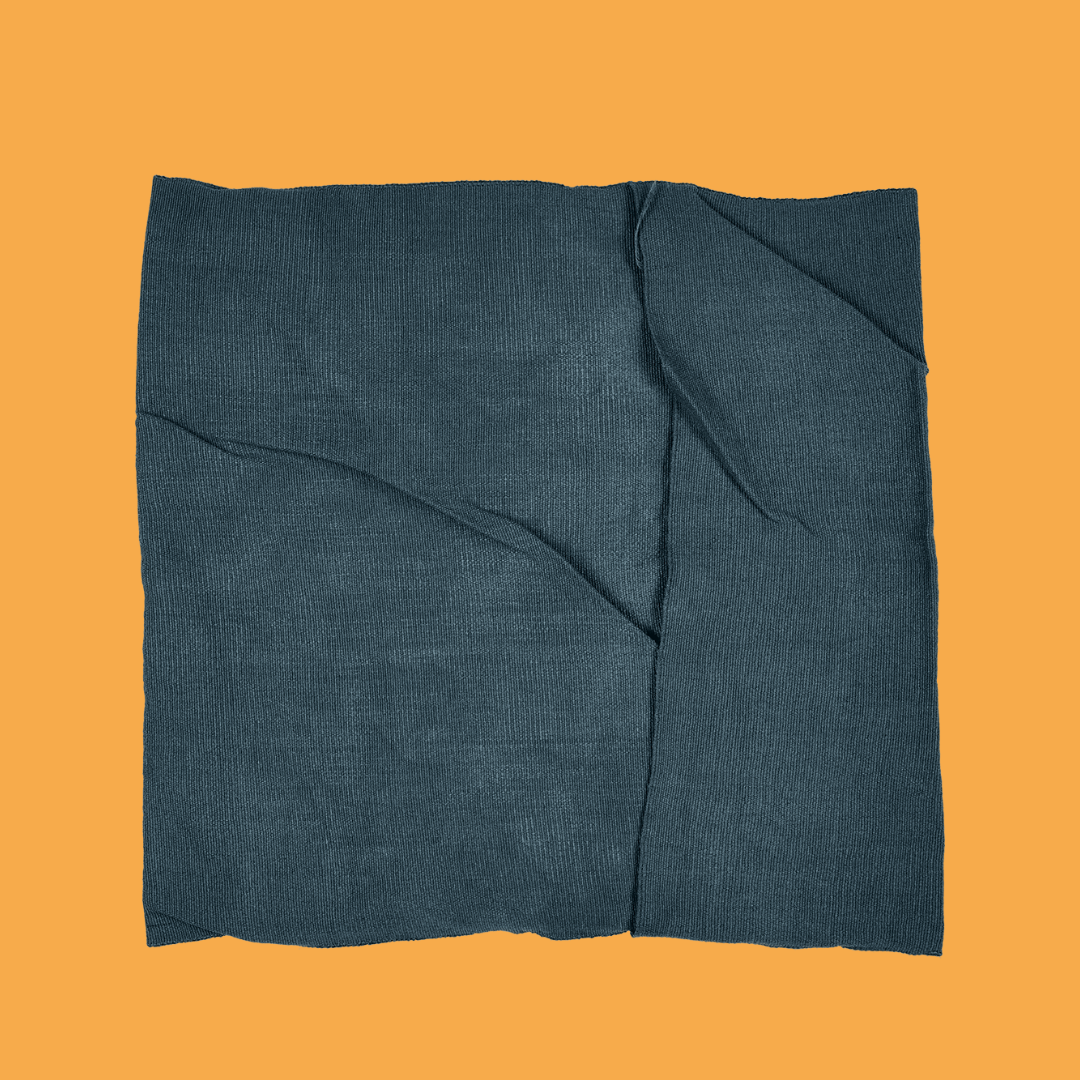 ---
Square hand embroidered cushion lined on one side and decorated with tropical animals and nature, from an ideal jungle. The artisans of Chiapas have mixed extracts of fruit, plants and flowers obtaining the colors to dye the yarns. No pillows inside. Hand wash or dry clean.
PINK PAMPAS
Crée des pièces uniques, qui allient design italien et savoir-faire éthique, indisponibles en Europe, fabriquées avec cœur au Mexique pour mettre en valeur tout type d'environnement.